Friday, September 24, 2010
Looks like Jen and John aren't back together after all.

Jennifer's rep released a statement saying "there's no reconciliation between Jennifer Aniston and John Mayer". A recent tabloid story suggesting Aniston and Mayer spent time together in Georgia while she films her new romantic comedy, Wanderlust, and are back together is "a work of fiction," says her rep. "Jennifer is not romantically involved with John Mayer."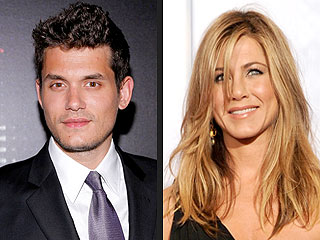 Jennifer has recently been spotted around Clarkesville, Ga., where she and costar Paul Rudd are on location, stopping in for salads at a local grocery store and for coffee at a downtown shop.

"She took the time to sign autographs for a few fans," says an onlooker. "She seemed happy and well."
Posted by

Admin
at Friday, September 24, 2010