Thursday, October 21, 2010
"That was really, really weird and hurtful," Hopkins tells Parade.com. "I've been working in this business for a long time and it's the first time I've ever found myself caught up in the middle of tabloid journalism. It was eye opening to see that a publication could pick up a story from a completely fabricated, unnamed source and create a so-called story. It was just because of one picture."

The picture he's referring to was one of him and Jen enjoying a friendly meal together—nothing more, nothing less, he says.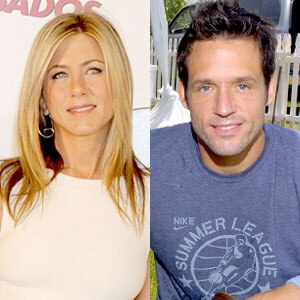 Describing the whole experience as "dirty and invasive," Hopkins said, "It's one thing to read something outrageous, it's another thing to see something outrageous about yourself and then have people that are just gonna form opinions about you on just completely random, false, made up information."

Even so, some stories are so far-fetched, he can't help but find the humor in it. "[S]ometimes something really bizarre, that it's almost funny, comes out," Hopkins said. "Like 'Courteney Cox has a three-headed baby,' you know, totally weird, then we'll bring it up like, 'Did you see this?'"

Source: eonline
Posted by

Admin
at Thursday, October 21, 2010