Thursday, October 7, 2010
Sandra Bullock in talks for 'Gravity' Space thriller once considered for Jolie, Portman, Johansson

The studio went to Bullock after Natalie Portman's on-and-off-again negotiations went into off mode for good.

Alfonso Cuaron, who is directing and co-wrote the script with his son Jonas, is readying the pic, to which Robert Downey Jr. is attached.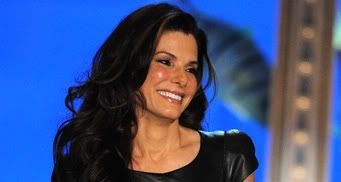 Although Downey brings star power, his role is overshadowed by the female lead, an astronaut whose struggle to survive a avalanche of space junk becomes the film's focus.

The project originally was set up at Universal as a vehicle for Angelina Jolie, but it moved to Warners, where it encountered several bumps. First, Jolie left the project, partially because the studio balked at paying her $20 million fee.

In the summer, the studio talked to Marion Cotillard; tested Scarlett Johansson and Blake Lively; then re-engaged Jolie. After that skidded out, the studio started talking to Portman, who is generating heat from her performance in "Black Swan."

The CAA-repped Bullock also is in talks to star in "Extremely Loud and Incredibly Close," the adaptation of the Jonathan Safran Foer novel that would also star Tom Hanks.

At this stage, "Gravity" is shaping up to be her first post- "The Blind Side" project.

Source: hollywoodreporter.
Posted by

Admin
at Thursday, October 07, 2010